I.M.A.G.E.: Imagine Me Achieving Great Expectations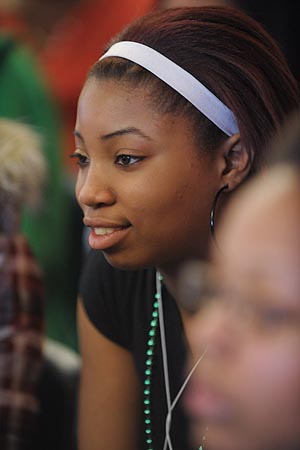 Our mission: Build the self-awareness, self-esteem, and self worth of young women who demonstrare promise, helping them reach the community's great expectations for their lives. We believe negative self-image is too often a barrier to success for young women of color.
Our goal is to help each young woman form a positive self-image that serves as a springboard to making healthy choices about relationships, reaching high educational goals, and taking charge of her destiny.
We believe courage is a product of encouragement. Courage isn't the absence of fear; it's taking action in spite of fear. For many young women, courage means admitting they don't know how to love themselves. Courage means leaving an unhealthy relationship. Courage means learning about STD/HIV/AIDS prevention. Courage means daring to dream, live, and succeed when you are told that you cannot and will not.
Everything that happens to you is a reflection of what you believe about yourself. We cannot outperform our level of self-esteem. We cannot draw to ourselves more than we think we are worth.
--Iyanla Vanzant