The Image Initiative, Inc.®, aims to Enlighten, Engage, and Empower young women of color in Syracuse, New York.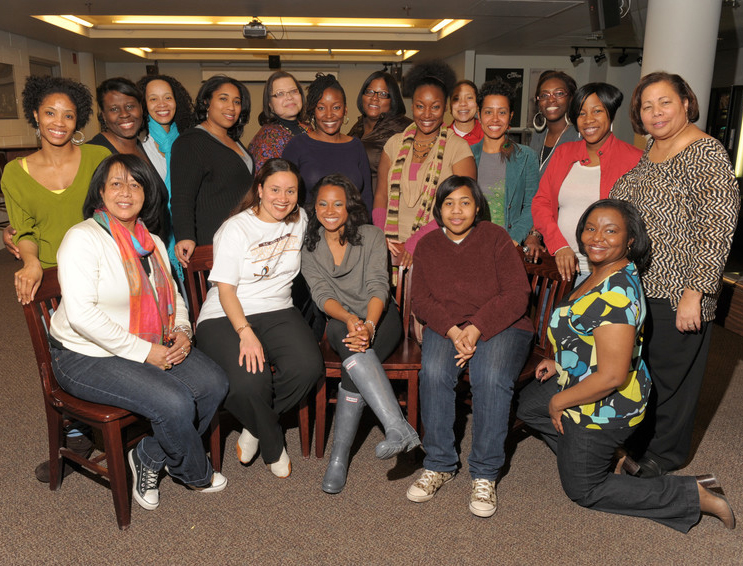 Nicole Watkins founded the Image Initiative, Inc. in 2005 while attending Syracuse University and engaging in community service.
While there were myriad community programs directed towards the city's young men (with good reason), Nicole noticed a lack of programs focused on its young women. Nicole saw a need to address specific issues young women of color can face, particularly teenage pregnancy, low self-esteem, and relationship violence.
As part of a course at Syracuse University with Dr. Mary Tschirhart, the Image Initiative Inc., an organization aimed at empowering young women of color, was conceptualized. Dr. Tschirahrt encouraged the project, and Dr. Katina Stapleton worked with Nicole to finish developing the concept and launch the organization. The Image Initiative evolved from an idea on paper to an organization that touches the lives of hundreds of Syracuse's young women of color.
Imagine Me Achieving Great Expectations
Our mission: Build the self-awareness, self-esteem, and self worth of young women who demonstrare promise, helping them reach the community's great expectations for their lives. We believe negative self-image is too often a barrier to success for young women of color.
Our goal is to help each young woman form a positive self-image that serves as a springboard to making healthy choices about relationships, reaching high educational goals, and taking charge of her destiny.
We believe courage is a product of encouragement. Courage isn't the absence of fear; it's taking action in spite of fear. For many young women, courage means admitting they don't know how to love themselves. Courage means leaving an unhealthy relationship. Courage means learning about STD/HIV/AIDS prevention. Courage means daring to dream, live, and succeed when you are told that you cannot and will not.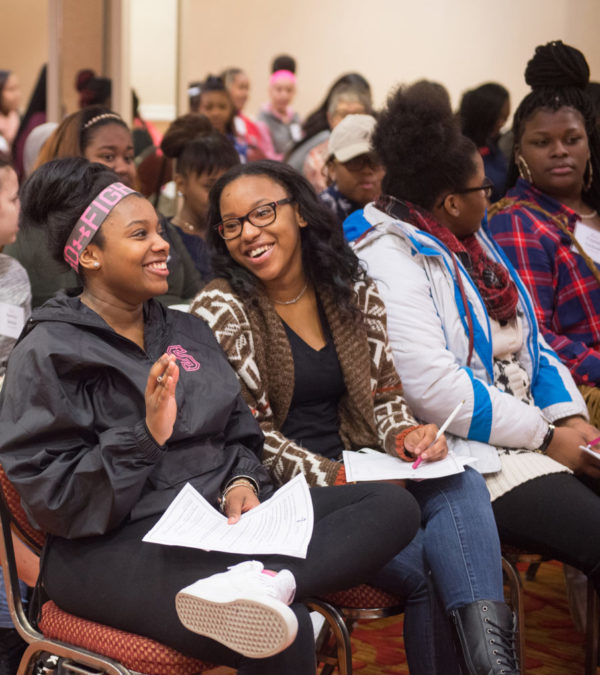 My involvement in CHOICES was wonderful! Especially for my first time being with the program. Before I entered, I was not going down the right path but in order to stay in the group, I had to better myself. To me CHOICES means an individual wanting to better their self and doing so by making better decisions in order to have power and control over what they do."
This program helped me meet new people and also learn and get a better understanding of things as a young woman. It helped me expand my thinking and learn things I didn't know before. It was a great learning experience for me."
I never knew what being empowered really meant until I went to the Sisters Empowering Sisters Annual Conference. Not only was I empowered but I was inspired. I was surrounded by strong, beautiful, and inspirational women that taught me to love myself from inside out. They instilled in me that I am a queen. I left the conference not only with a new self-esteem but with new values on life."
CHOICES gave me a resource to go if I ever needed to talk to someone. It was a safe place to say what is on my chest without judgement."
To me, CHOICES means that I have some guidance from mentors to help me make the right choices in life."
The Sisters Empowering Sisters Conference changed my life. This program has given me a reason to look towards my future. I am able to express my feelings without being afraid. I am able to hold my head up and do exactly what I want to do. The reason why I keep coming back is because I feel like I belong and I am at peace with myself. Thanks to this program I now believe in myself and I'm pushing to be successful in whatever I choose to do."
At first, I didn't want to come to the program because I didn't understand what it was about. This program helped guide me in the right direction. At times when I wanted to give up, this program was there for me to lean on. Thanks to this program I am learning to be myself and to better myself. Thank you for your courage to help others."
The SES conference provided me with the tools necessary to understand that I matter as a Black Sudanese Muslim teenage girl. It gave me the steps to begin to understand my mental health, trauma, stigmas, and uniqueness. Today I volunteer not only because I hold SCSD students nearest and dearest to my heart. But to spread love and a sense of belonging to the young women who attend because sometimes that's all that's needed for our young girls to keep pushing. I find that SES is the best platform to spread that type of peace, love, and belonging. Aside from that, I agree with the missions and goals of SES and believe with more volunteers, the bigger the impact is to be a guiding source to young women. Thank you, SES, for providing this platform."
I am a previous participant of the Image Initiative's Sisters Empowering Sisters conference as well as a previous panelist and returning volunteer. I will continue to volunteer and be a part of the conference in any capacity because it is a vital initiative. The conference introduces young girls of color to a myriad of opportunities concerning their education, future career goals, as well as their overall mental and physical well-being that they are not often exposed to. As an alum of the conference, Sisters Empowering Sisters establishes a pipeline for young girls of color to become successful leaders of society."
For many years, Syracuse has experienced an onslaught of gun violence and gang activity. The city's young women are not immune to violence and gang exposure, adding pressure to the already challenging task of growing up amidst social issues.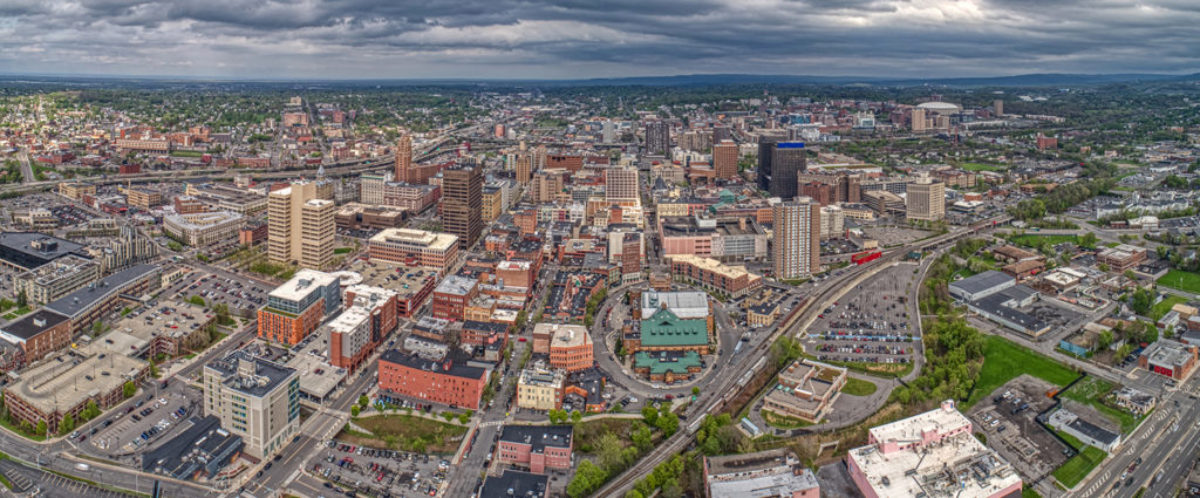 Too frequently, Syracuse's young women have suffered from a lack of relationship education. As a result, Syracuse suffers very high STD and teenage pregnancy rates. Young African American and Latina women, in particular, seem to face a greater proportion of relationship violence and self-esteem issues.
We believe Syracuse faces unique challenges that require unique solutions. If these challenges go unaddressed, the numbers of young women affected are apt to increase, ultimately impacting the community as a whole. But how can we change?
The Image Initiative is committed to ensuring that young women of color receive the tools and resources needed to be empowered, productive, citizens who contribute to the well-being of their communities.
These young women represent the faces of Syracuse's future neighbors, community and business leaders, employees and students; isn't it our responsibility to cultivate their spirits and nourish their souls?
To reach the collective goal, we partner with the city of Syracuse, its residents, and the city's academic communities.
Over the years, the Image Initiative has provided a means for community-university collaboration. The organization fosters an appreciation for diversity, promotes opportunity and education, and maximizes the positive effects that professional women, community-based organizations, and the city's colleges and universities can have on developing youth.