In Memoriam
Dr. Bridget L. Lawson
Board Member
It was 23 years ago and I met a young woman who changed my life…I was serving as a mentor for the Neighborhood Action Council Peer Leadership Program through the Center for Community Alternatives and my mentee was Henninger High School student Bridget L. Lawson. Bridget was tough, and commited to her community, I knew she had the ability to impact lives. Within 20 years, Bridget attained her Bachelors from Cazenovia College, a Masters of Social Work from Syracuse University and went on to pursue her PhD at Syracuse University's School of Education in the Cultural Foundations of Education program. In addition, Bridget remained active in the community and took on the personal commitment of mentoring young women. One of the ways she did that was by serving on the Board of the Image Initiative, Inc.
September 2020 will forever be etched in the hearts of the Image Initiative as the time when our family, our sisterhood lost "our" Bridget. When the world slowed down and we didn't know how we would move forward without Bridget's smile and straightforward "no-nonsense" point of view, her laugh and way you knew what she was thinking by reading her face, her passion and commitment to what was best for our girls…how do we move on without someone so significant to us, the missing piece to our family puzzle? How do we make sense of the very thing we don't want to make sense of? We don't move on…we grieve together, we mourn together, we think of her and we smile through the tears together, we love her together, but most importantly…we continue to uphold the legacy of her commitment to the community and to our girls together…that is what Dr. Bridget L. Lawson would want us to do…and so it shall be.
What I didn't know 20 years ago was the impact Bridget would have on my life, and the foundation she would lay for me to want to empower and inspire the other Bridget's of the world. She has no idea what our paths crossing ultimately meant and the gift she gave to me and our team.
In Love,

Nicole Watkins, Founder & President, The Image Initiative, Inc.
Tiffany C. Rush, Colette M. Montgomery, Dr. LaRhonda Ealey, Tanesha Cameron-Cole, Afua Boahene, Dr. Griselda Rodriguez-Solomon, Marissa Willingham, Dr. Sheila M. Aird, Yalonda Bey, Vanessa Asforis, Tasha Campbell, Katherine Hills, Tania Williams, Nodesia Hernandez, Natalie Byrdsong, JaSheika James, JaNeika James, Semaj Campbell, SaQuota L. Reaves, Kenneisha Reaves, Chelsea Willis, Amber Green, Dr. Katina Stapleton, Cheryl Dixon Hills, Eva Williams, Jossette Burgos, Kiesha Johnson, Maria J. Lopez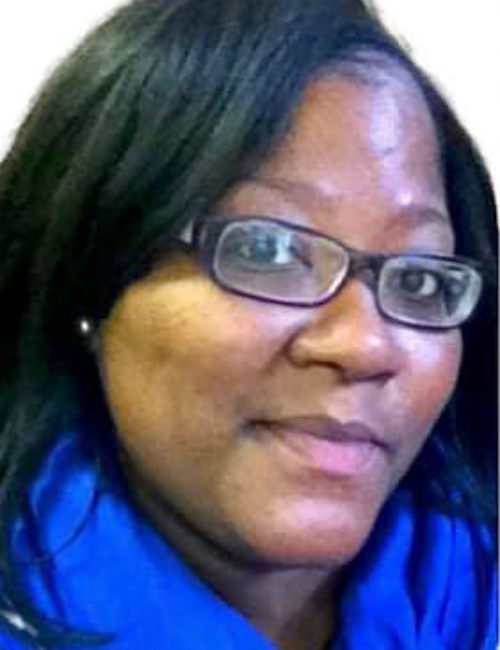 Advisory Board
Natalie Byrdsong
Amber Gardner
JaNeika James
JaSheika James
Tasha Campbell
Nodesia Hernandez
Katherine Hills
Genny Moore
Chariesse Turner
Jason Watkins, Esq.
Tania Williams
Emeritus Board
Jossette Burgos
Cheryl Dixon-Hills
Kiesha Johnson
                   Maria J. Lopez                                       Gina McAllister                    Dr. Katina Stapleton
Eva Williams
Ambassador Board
Amber Green, Image Initiative Alum
SaQuota Reaves, Image Initiative Alum
Kenneisha Reaves, Image Initiative Alum
Chelsea Willis, Image Initiative Alum