Imagine Me Achieving Great Expectations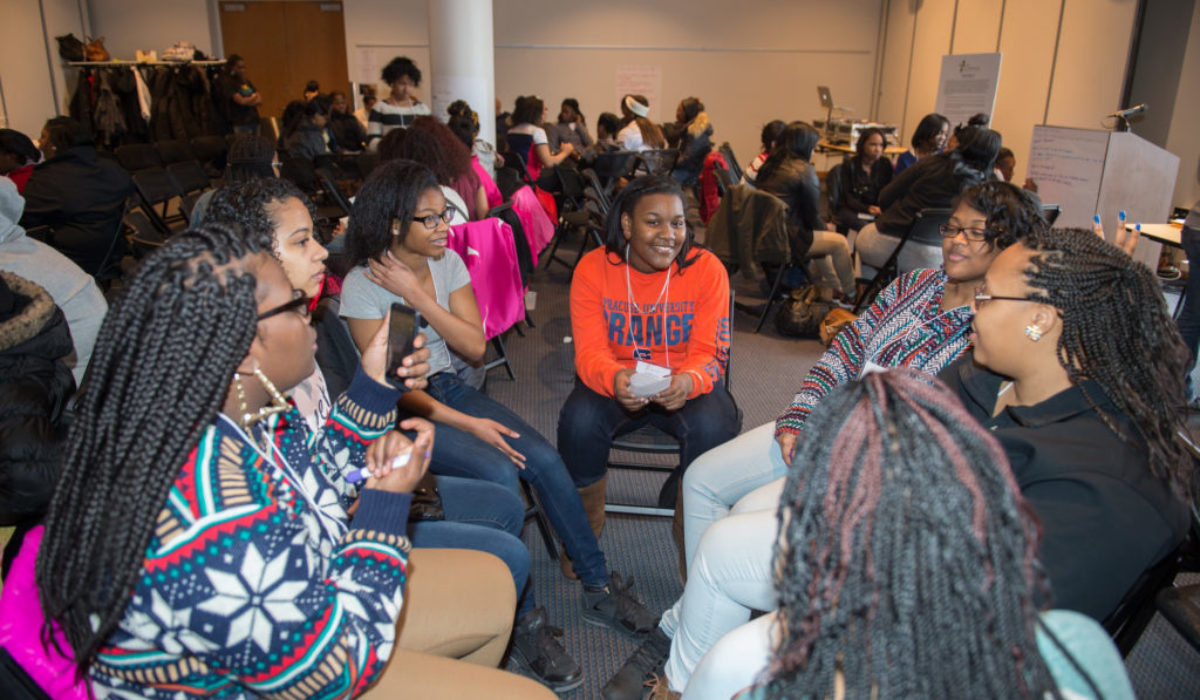 Imagine Me Achieving Great Expectations, this is what the I.M.A.G.E. Initiative stands for and it is also the mantra, or thought-process, that this organization aspires to promote among young women of color in Syracuse and beyond.
I first connected with the Image Initiative during the Sisters Empowering Sisters Conference in the spring of 2006 when a close friend of mine invited me to participate as a volunteer. Once I realized the power and potential of such a needed organization in Syracuse, I instantly knew that I wanted to become an integral part of Nicole's vision. It has been years since my first encounter and I am now a member of the Board of Directors as well as a core member of the C.H.O.I.C.E.S. workshop series, which was started in the fall of 2006.
My spiritual and mental development thus far, specifically within the context of the various workshops and speakers that I have been exposed to via the conferences and C.H.O.I.C.E.S., are testaments to the fact that this organization is about empowering all women.
As I see young, insecure, and confused young women flourish into grounded and positive women I feel a sense of pride and joy in knowing that, through IMAGE, I have been able to reach out and touch the lives of women who share experiences similar to my own. These experiences include a battle with media interpretations of beauty, which lead to a delay in fully accepting ourselves in all the beautiful shapes and sizes we come in.
These experiences also often include attending poorly funded schools and living in dilapidated and neglected neighborhoods where we seldom find role models towards bright futures. In spite of these, and many other obstacles, we have persevered and will continue to demonstrate that with a keen sense of self, and courage to live, women of color are made to shine.
I am grateful and honored to be part of such a beautiful experience and look forward to the magnitude of change that will take place as The Image Initiative, and its accompanying programs, strengthen and expand to touch the lives of young women of color beyond Syracuse.
Dr. Griselda Rodriguez-Solomon
Executive Board Member
C.H.O.I.C.E.S. Program